Zed451
Zed451 is a great rooftop bar. They have a great set up and wood bench seating all around the roof. It kind of had a spa feel with the beautiful stone fireplaces they have all over. They have good service and their drink prices aren't too bad. The fire-grilled food is delicious and satisfying and they offer several options so you can enjoy something no matter if you're in the mood for a light snack with your cocktails or a full meal! Zed's rooftop offers a great view of the city you can enjoy any time whether you're there for brunch or night time drinks.
Zed is a popular spot and can get busy, but even if you have to make reservations or wait, I would highly recommend checking out this rooftop bar with your friends!
Zed451
739 N Clark St, Chicago, IL 60610
(312) 266-6691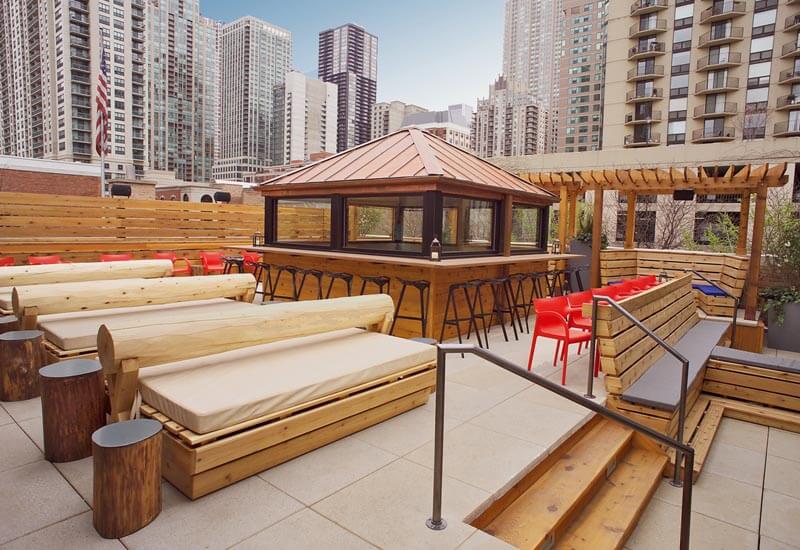 Featured Rooftop Bars
Looking for a limo or party bus?