The Terrace at Conrad
The Terrace at Conrad is a great bar located on North Rush Street inside of the Conrad Hotel on the Magnificent Mile which is a great hotel and happens to be part of the Hilton hotel family. The Terrace at Conrad has a great décor from the indoor lounge to the outdoor terrace and, as you can see in in the photo below, an amazing view of the city. They have nice tropical plants around the bar as well as glowing lanterns which nicely accentuate the bar's relaxed atmosphere.
If you're in the mood to relax they even have day beds that you can reserve. They also offer a great menu full of delicious choices. Stop by on Sunday nights for "Sunday Night Movies" under the stars! They have a huge liquor selection so you can enjoy your favorite drinks no matter what they are, but don't forget to try one of their mojitos! I had the best one that I've ever had north of Miami at the Terrace at Conrad!
The Terrace at Conrad
521 North Rush Street, Chicago, IL
(312) 645-1500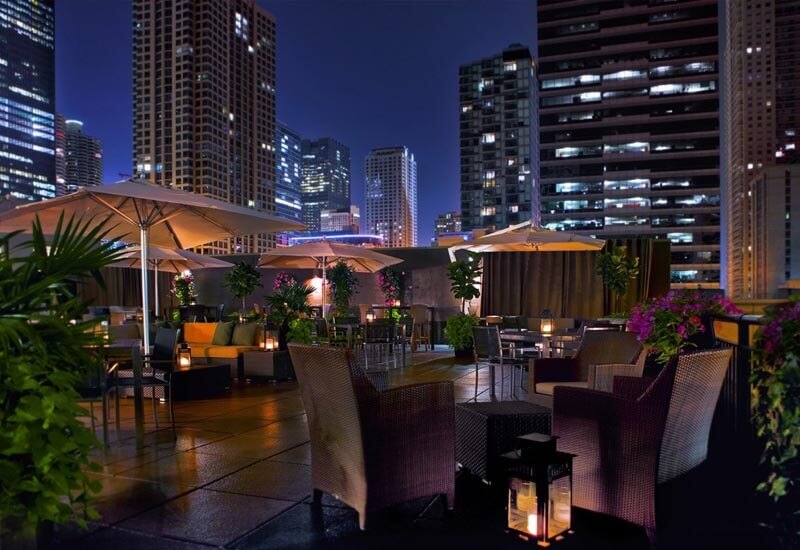 Featured Rooftop Bars
Looking for a limo or party bus?