Plymouth
This is a nice, casual rooftop place to relax in the summer and joy food and drinks. Plymouth may not have the best scenery but if the weather is good you will have a good time. The rooftop overlooks the Harold Washington Library. They have a full menu as well as a full bar so it's the perfect place to grab a bite to eat and enjoy a beer or delicious cocktail. Plymouth has several flat panel TV's so if you want to watch a game you're in luck! They have the rooftop covered in some areas so even if the weather isn't great and you can still enjoy being outside!
Be sure to stop by during your night out!
Plymouth Restaurant & Bar
327 S Plymouth Ct, Chicago, IL 60604
(312) 362-1212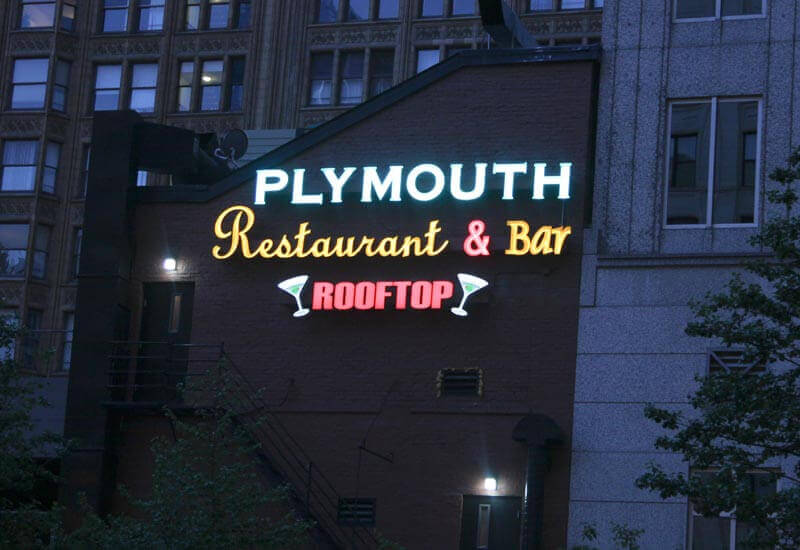 Featured Rooftop Bars
Looking for a limo or party bus?