Signature Lounge
The Signature Lounge is a bar with a breathtaking view located at the 96th floor of the John Hancock Building, directly above the Signature Room at the 95th restaurant on the 95th floor. They offer a great selection of premium cocktails and classic Martinis and a gourmet menu of appetizers, sandwiches, and decadent desserts. The trendy atmosphere here is great for anything from relaxing after along days work, to a romantic dinner over the city lights, or for a night of partying! No one under 21 is allowed into the lounge after 7pm and before that anyone under 21 must be with a parent or guardian.
The Signature Lounge is a bit on the pricey side, but well worth it for the fine experience and beautiful view.
Signature Lounge
John Hancock Center
875 N Michigan Ave, 96th Floor, Chicago, IL 60611
(312) 787-9596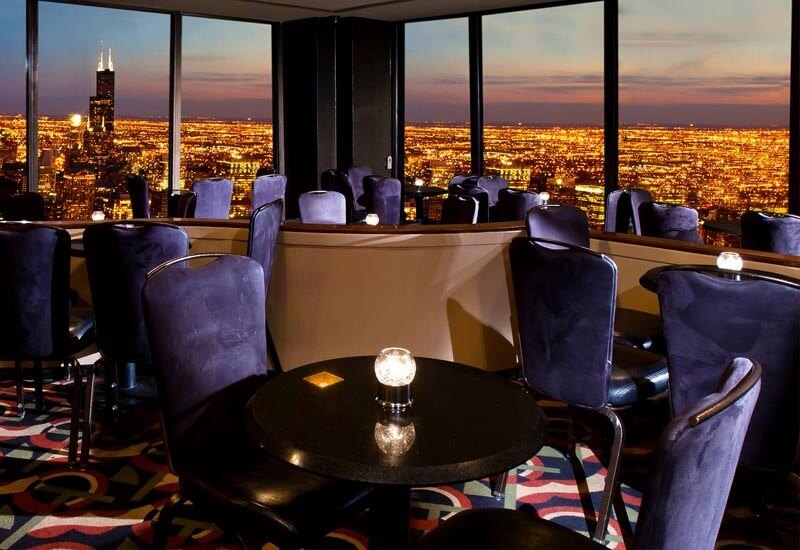 Featured Rooftop Bars
Looking for a limo or party bus?