Rock Bottom
Rock Bottom is located on Grand Ave near north side right across from Grand Station. This popular destination with a gorgeous rooftop bar has a huge food menu with plenty of delicious made-from-scratch options to choose from, but they are definitely a bar for the beer lover. They have a great selection of their own beers on tap which are very good and impressive. Their rooftop is their best feature, if you go there when the weather is good you will not be disappointed!
If you're looking to host a party, Rock Bottom an accommodate up to 250 guests for both private and semi-private events! Rock Bottom is a must-visit for beer lovers! Stop in for dinner or happy and have a great time!
Rock Bottom Restaurant & Brewery
1 W Grand Ave, Chicago, IL 60610
(312) 755-9339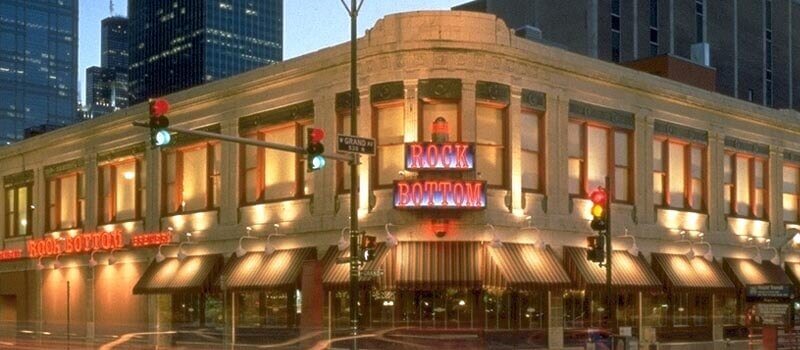 Featured Rooftop Bars
Looking for a limo or party bus?