Beyond the Ivy
Spectacular views of the baseball game to go with some amazing food and drink. We truly do not know what more you could ask for. There are actually three floors to this rooftop establishment. Just in case it is cold and windy, the first floor is located indoors. The staff is always on the ball and makes sure that everyone is well taken care of. Food and drinks are included in the price of admission and they are both excellent. But the best thing about this venue is that it allows you views of so much. Sure you can see the game but you also have a view of several Chicago icons, this is a must see experience.
Beyond the Ivy
1010 W Waveland Ave, Chicago, IL 60613
(847) 720-7912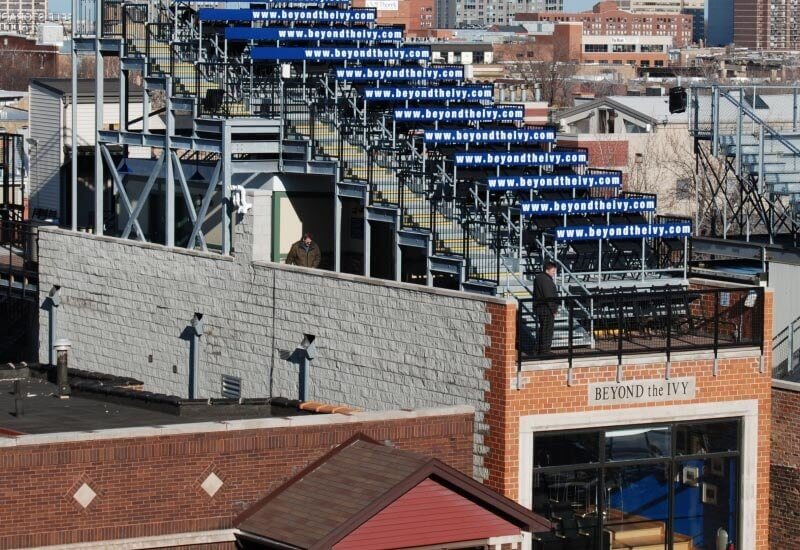 Featured Rooftop Bars
Looking for a limo or party bus?