ROOF
One of the nicer posh bars downtown is simply called Roof. It is located inside of the Wit Hotel on State Street downtown--a location that makes it a very popular rooftop destination! Roof is the sort of place you go dressed to impress. They serve drinks and have quite a decent food menu. They have a nice unique décor that will remind you of the outdoors. It has an absolutely amazing view out to the Chicago skyscrapers and it kind of reminds you of a Vegas night club. The drinks aren't very cheap but at a place like this it's what you would expect. Don't expect to reserve a table or get great service from one of the servers unless you plan on paying for bottle service.
It does tend to get very busy during the summer, so I would recommend checking it out during the week, perhaps after work, before you try going on the weekend. It's a great place for a night out with friends or for date night!
ROOF
The Wit Hotel
201 N State, Chicago, IL 60601
(312) 239-9501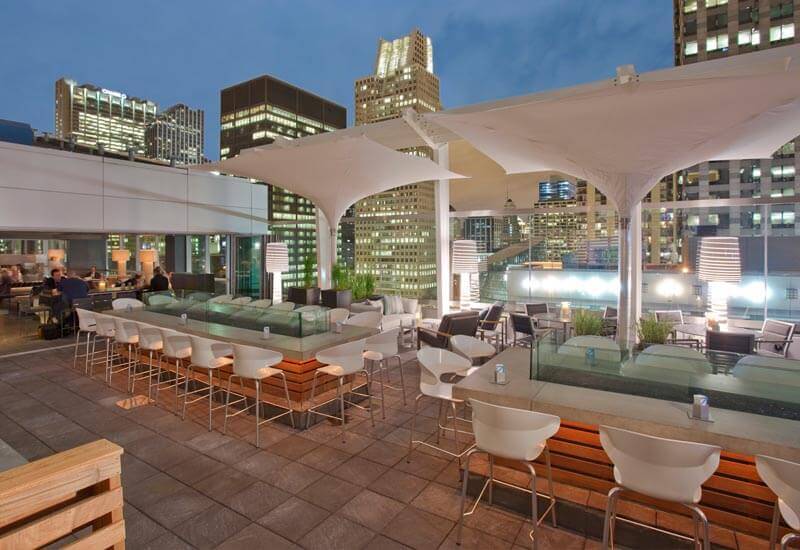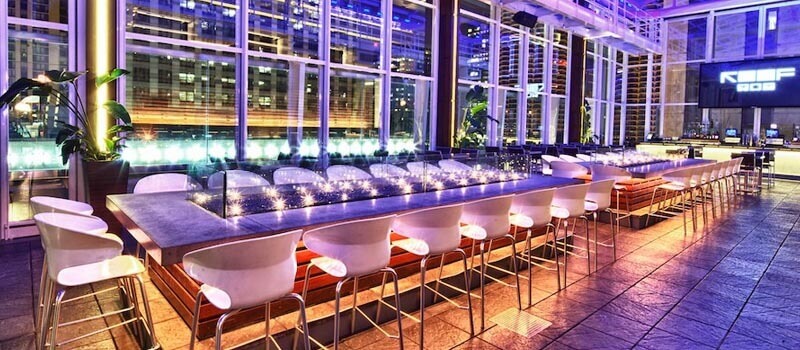 Featured Rooftop Bars
Looking for a limo or party bus?