Drumbar
Located above the Rafaello Hotel in the Gold Coast neighborhood of Chicago just off of Michigan Ave, Drumbar is the perfect cocktail-focused rooftop bar to stop while enjoying a night on the town! Drumbar typically closes a bit earlier than other bars so try to stop in early! This bar has an gorgeous, intimate indoor lounge area in addition to a breathtaking outdoor terrace with a great view of Lake Michigan and the Hancock Building. The interior is absolutely beautiful, making it the perfect setting for a romantic evening. Drumbar has a huge selection of amazing cocktails, a lengthy wine selection, and daily food specials.
Drumbar
201 E. Delaware Place, Chicago, IL 60654
(312) 924-2531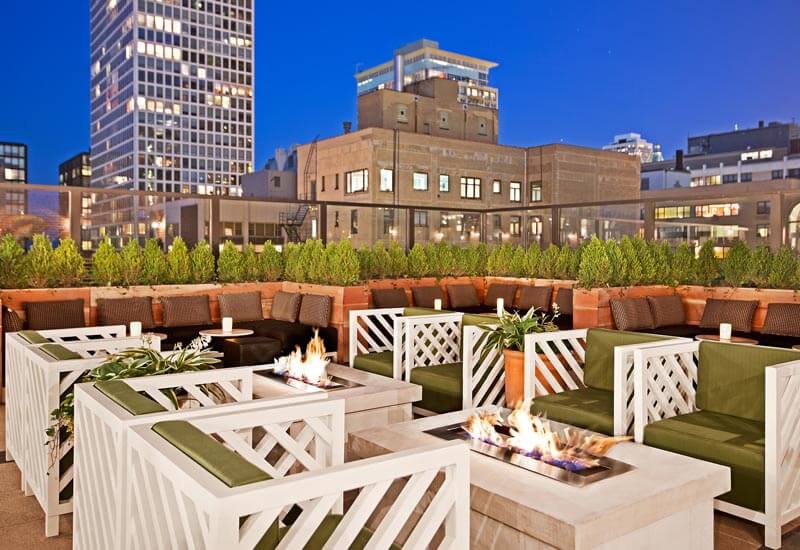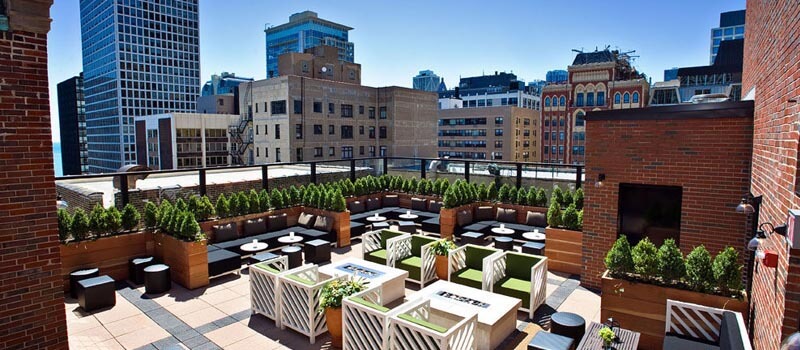 Featured Rooftop Bars
Looking for a limo or party bus?