Vertigo Sky Lounge
At the Dana hotel you will find the great outdoor patio rooftop bar Vertigo Sky Lounge. Vertigo Sky Lounge is the premier rooftop bar in Chicago. This is a more upscale lounge and has a strict dress code, so make sure you don't wear your t-shirts and tennis shoes. They do get packed on the weekend so unless you want to get bottle service or pay off the bouncer be sure to get there early! The wait staff is pretty attentive compared to other places so you'll love the welcoming experience.
Vertigo Sky Lounge is the only year-round indoor/outdoor rooftop bar in Chicago which only adds to it's uniqueness. VSL always has something going on, each day of the week, including nightly live DJs and an awesome outdoor fire pit. If you want an elegant, fun, unique evening, then be sure to check out the Vertigo Sky Lounge!
Vertigo Sky Lounge
2 W Erie St, Chicago, IL 60654
(312) 202-6060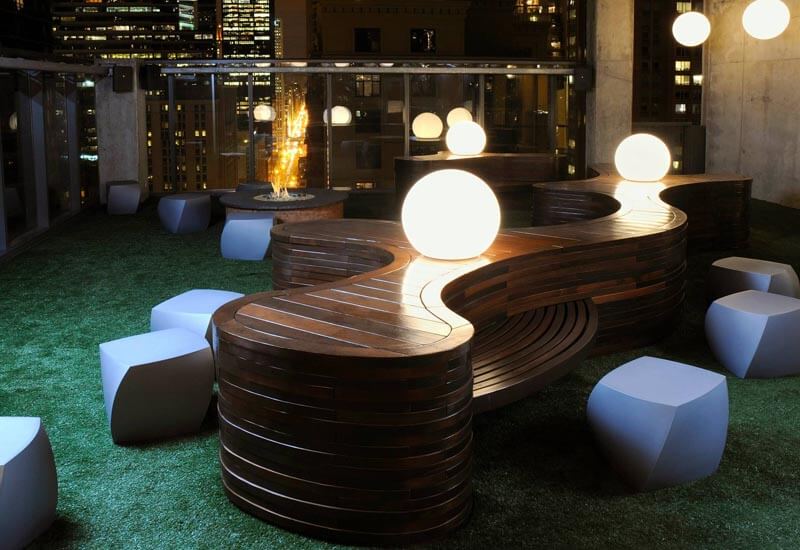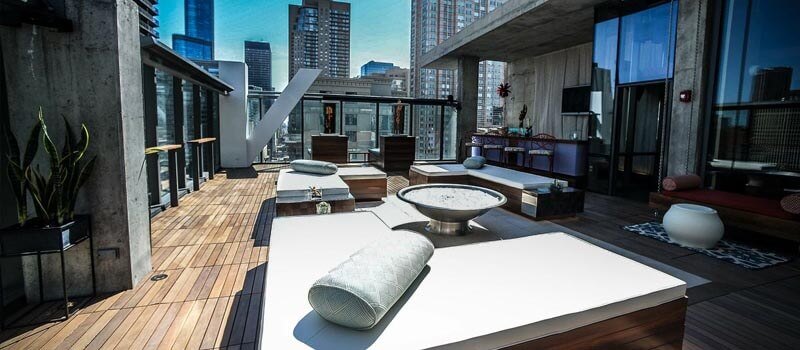 Featured Rooftop Bars
Looking for a limo or party bus?