Estate Ultra Bar
Estate Ultra Bar is a up-scale bar and yacht club perfect for social events and drinking. The menu has seasonal American fare with a twist and most dishes are shareable portions. Classic cocktails and skinny drinks are both available are are craft beers and a global wine selection. Estate has several rooms so there's something for everyone whether you want to watch the game or entertain a private party, but the best part may be their StarDeck, which they describe as "Chicago's largest open air rooftop" at over 4,000 square feet. There's definitely a Vegas feel to the décor and the view is breathtaking. They also offer valet parking, at additional cost.
Estate is a bit pricey, but the experience is worth it if you're the type who enjoys yacht clubs and places with bathroom attendants and dress-codes.
Estate Ultra Bar
1177 N Elston Ave, Chicago, IL 60642
(312) 582-4777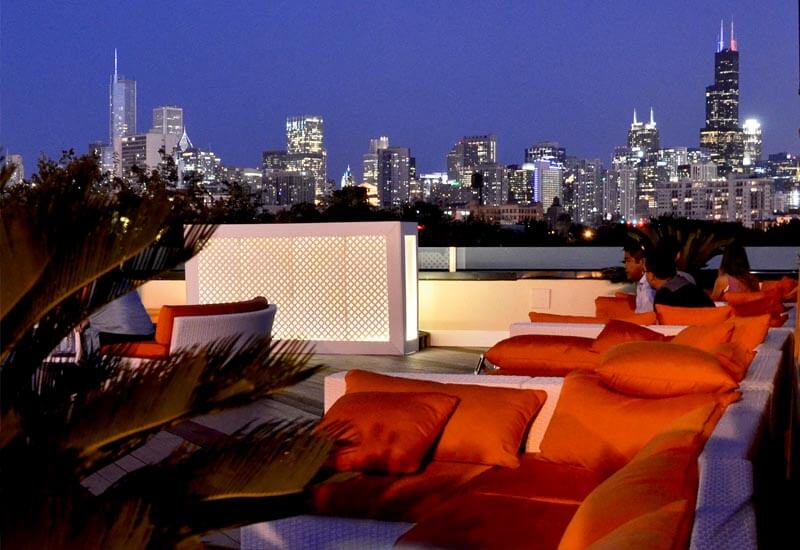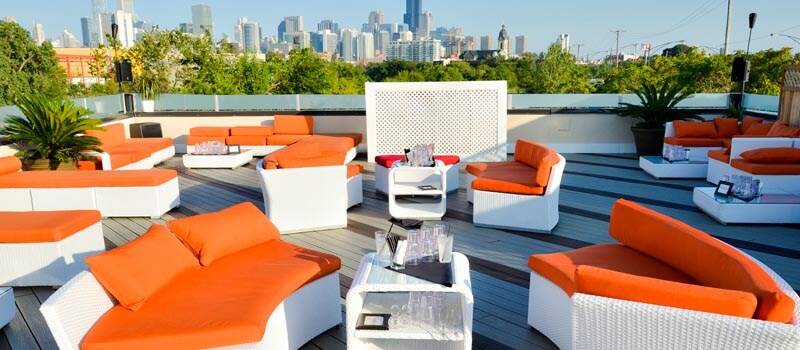 Featured Rooftop Bars
Looking for a limo or party bus?