III Forks Steakhouse & Bar
III Forks Steakhouse & Bar is a contemporary bar with a lounge-like feel. The setting here is great for a romantic dinner. The glass roof is retractable, so you can take advantage of this rooftop any time of year. There are several dining rooms, including private dining rooms at III Forks, but the best one is the Prime Roof Lounge dining room. This gorgeous rooftop dining room and bar can accommodate over 100 patrons and offers a gorgeous view of Chicago's Lakeshore East. The night-time view is especially breathtaking! Enjoy a romantic dinner under the stars with exquisite food and refreshing drinks!
Attracting a younger crowd, III Forks Steakhouse & Bar can get loud late at night, but if you love a fun, rowdy atmosphere, this is the place for you!
III Forks Steakhouse & Bar
180 North Field Boulvard, Chicago, IL 60601
(312) 938-4303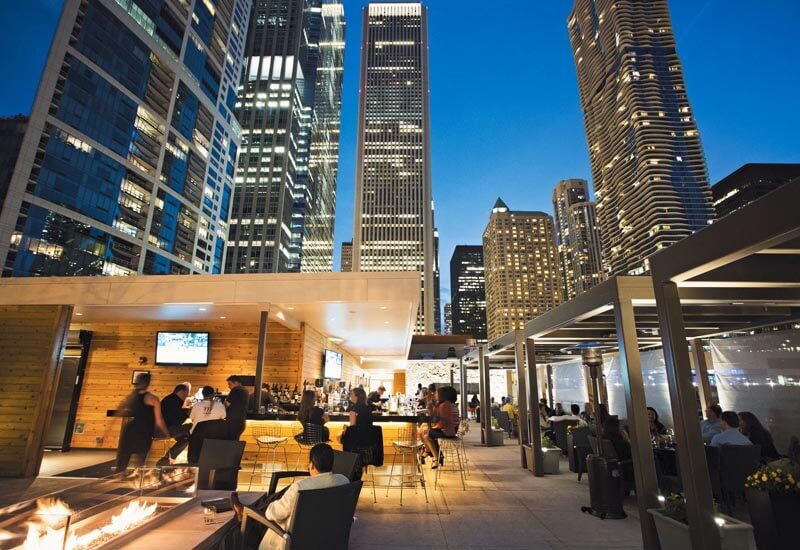 Featured Rooftop Bars
Looking for a limo or party bus?