Sky Terrace Chicago
The Sky Terrace Chicago is a beautiful rooftop bar located on the 16th floor of the Ivy Boutique Hotel on E Ontario St. and is open during the summer rooftop season only. They're prices are slightly on the pricey side. This beautiful cocktail lounge offers a trendy atmosphere that you'll want to dress up for. Relax on their plush couches and enjoy a drink and the view! They have limited seating so consider calling ahead or making reservations.
Sky Terrace Lounge has a great staff who are quick and efficient. Try any one of their amazing signature cocktails or delicious small plates! They also have a great beer and wine selection. This is a great place to go for any occasion; you won't be disappointed with your experience here!
Sky Terrace Chicago
Ivy Boutique Hotel
233 E Ontario St, Chicago, IL 60611 (312) 335-5444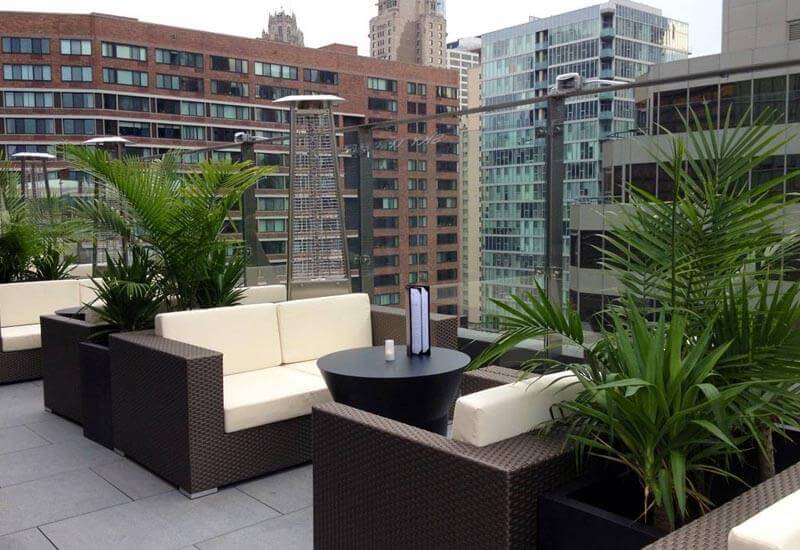 Featured Rooftop Bars
Looking for a limo or party bus?