Terzo Piano
Located in the Loop on top of the Modern Wing of the Art Institute of Chicago, you will have gorgeous views of Millennium Park as you sip on cocktails at Terzo Piano. Terzo has an awesome modern interior that is like a work of art in and of itself! Lunch or dinner at Terzo is the perfect way to end a day marvelling at the art in the Institute, but it's also open to the public without admission to the museum.
Terzo Piano features a menu made with fresh, local ingredients that is perfect for anyone looking for a healthy option. Wash it down with a glass of wine or one of the many seasonal cocktails that they have to offer. Prices at Terzo are reasonable and the service is friendly. All around, it's a perfect place for food, cocktails, and a view!
Terzo Piano Chicago
159 E. Monroe St, Chicago, IL 60601
(312) 443-8650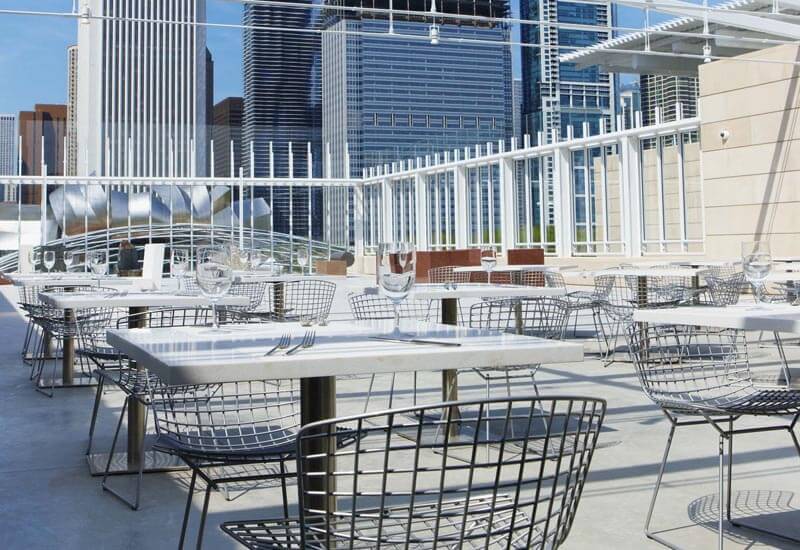 Featured Rooftop Bars
Looking for a limo or party bus?